"THE FLY ALLIES"
Besides committing his time to wave the Funk flag with Flytrap, the fly has been involved with other projects/bands/groups the past few years to strengthen and enhance a thriving music scene.
Check it!!
LOS MORENOS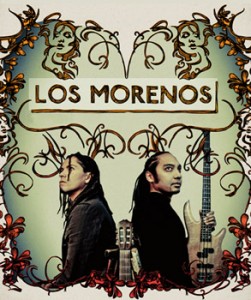 WEBSITE:
www.losmorenos.com
BOOKINGS:
[email protected]
Crossing numerous stylistic barriers, LOS MORENOS mixes rumba flamenco, pop-jazz, funk and eastern sounds with an infectious dance beat, much to the delight of audiences everywhere. With over 3000 shows to their resume, Los Morenos performance highlights include a private engagement for the Governor General of Canada, Junofest 2008, mainstage at the Edmonton Folk Festival, and opening for world music superstars Angelique Kidjo, Juan de Marcos Afro-Cuban All Stars, Cesaria Evora, Alpha Ya Ya Diallo, Third World and many more. Mauricio Moreno and "the fly" have played together as Los Morenos since 2000 and have released four albums. A new album is due in 2017.
JARA MOSCA

WEBSITE: www.jaramosca.com
BOOKINGS: [email protected]
Manuel Jara is a Chilean born guitarist now residing in Calgary. An accomplished player and teacher whose award winning recordings (a 2005 Juno recipient having partnered up with guitar aficionado Oscar Lopez) have received national acclaim. His guitar style is high energy Latin rhythms delivered with precision and passion. Manuel had joined forces with 'the fly' in 2013 to form Jara Mosca to create a unique blend of sounds ranging from rhumba to flamenco and reggae. When these two hit the stage, sparks fly.
MATYAS & THE FLY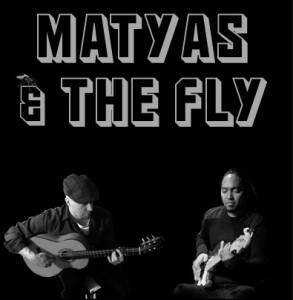 David Matyas plays traditional Spanish flamenco guitar. The music he plays has it's foundation in gitano (gypsy) and Andalucian singing and dancing. David's solo guitar transports the listener to the alcazars, and the rugged sierras of southern Spain. "the fly's" need to learn the way of flamenco guitar playing led him to unite with David Matyas. They have been playing theaters and clubs around Calgary ever since. They are currently working on an album together.
BOOKINGS: [email protected]
BLIST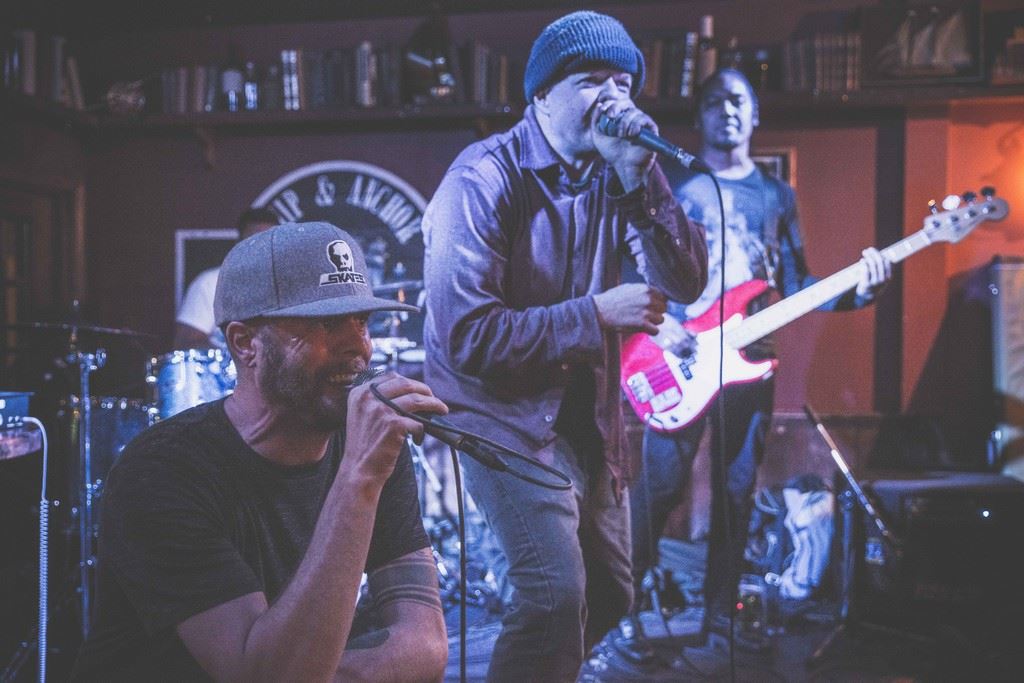 Andy Sparacino (Tron) and Robey Stothart (Sabo Forte) formed "Blist" in the summer of 2007. Blist started as a rap duo influenced by old skool hip hop acts like the Beastie Boys who now use live instrumentation to perform rap music. The musicality of Blist is deep-rooted in 70s funk and 80s alternative music with influences ranging from 'Zapp & Roger' to 'The Pixies'. Blist performs with a full band feat. "the fly" (bass) and Willy Garcia (drums). Blist is a band and not just a 'rap act'. Their live shows are high energy and always unique. Blist have contributed music to the movies "GOON' and "FUBAR 2". Live show highlights include the Official Grey Cup Afterparty in Edmonton, opening for the RZA as a part of the Sledisland festival as well as opening for the Genius GZA, Public Enemy, Lil Kim, Eyedea&Abilities, Action Bronson, Sweatshop Union, De La Soul and Insane Clown Posse.
WEBSITE: blistmusic.com
BOOKINGS: [email protected]
FLYTRON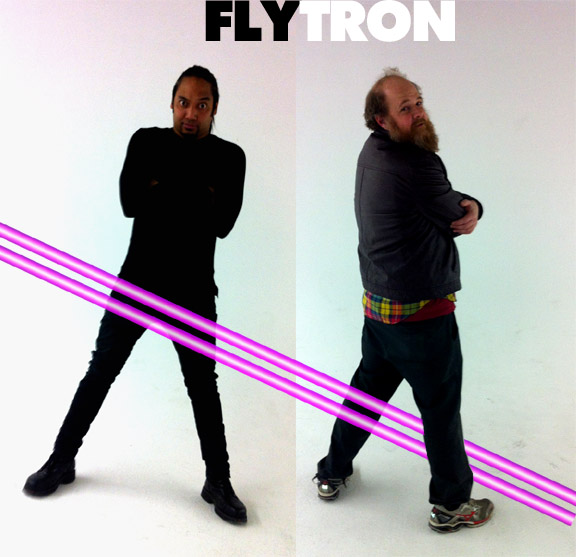 the fly + Tron = POWER
Andy Sparacino (Tron) and Marvin Kee (the fly) form the power duo FLYTRON. Described as 'viking rock', they also combine futuristic soundsscapes, fused with hiphop and merged with lyrical folklore. Their songs are sometimes labelled as party anthems. Tron (known for his role in the movie Fubar) has been a part of the Calgary music scene (Ateam, Helvis,Thunder=Lava) for the past 15 years and has now joined forces with "the fly" to create the anticipated sound of the future.
BOOKINGS: [email protected]
NIKKI VALENTINE & the GYPSY RYDERS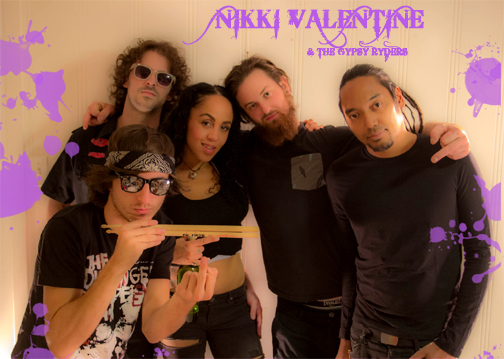 When Nikki Valentine and Murray T. Handman first met in May of 2013, the Calgary-born rockers knew they had found a sound, and the band was born – Nikki Valentine & The Gypsy Ryders. Bassist Marvin "The Fly" Kee joined soon after to mesh with Nikki's vocals and Murray's riffs to create a groovy, sexy hard rock sound. The band recorded several demos in 2014, most notably the seven-song EP "Love, Peace & Gypsy Grease." Taking a brief hiatus in early 2015, the group returned to the stage in June 2015 and hit the highway the same month for a brief tour. The band continues to rock stages around Alberta, and is constantly recording, writing and performing. Look out for bigger things from NVGR, such as music videos, a new album, single releases, and bigger tours.
WEBSITE: www.nikkivalentine.ca
BOOKINGS: [email protected]
WEB OF SPIDER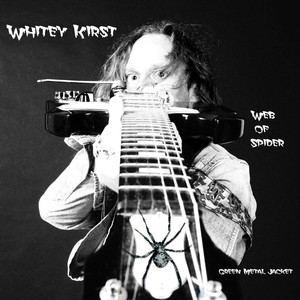 Whitehorn "Whitey" Kirst is an American-Canadian rock guitarist, singer and song-writer, primarily known for his long collaboration with Iggy Pop as lead guitarist from 1990 to 2003, and co-composer from 1996 to 2003. Since 2007, he has formed his own band WEB OF SPIDER,
a straight-ahead rock and roll power trio featuring "the fly" (bass) and Ian Grant(drums). He just recently released his new album, "Green Metal Jacket".
WEBSITE: www.reverbnation.com/webofspider
VENETIAN BLINDS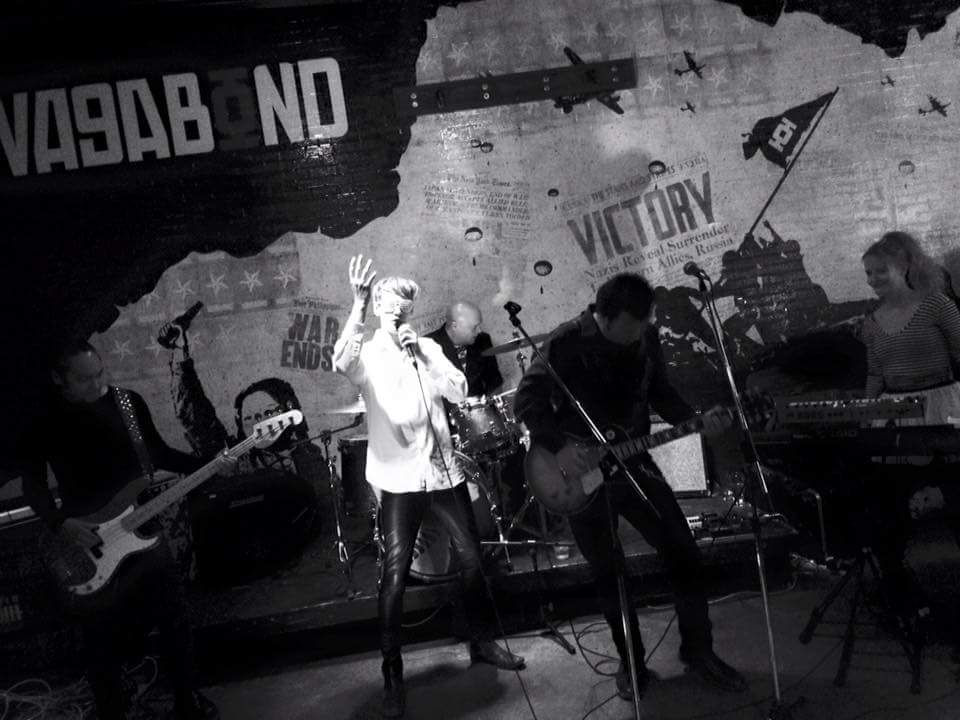 A band formed for a one night tribute for David Bowie, VENETIAN BLINDS had so much fun musically connecting, that they decided to conitnue on performing Bowie songs as well as other 80's new wave favorites from acts such as Tears for Fears, Billy Idol, Joy Division and Platinum Blonde. An enigmatic five piece band lead by vocalist Stevyn Mars (The Remones/GRave Overdose) and 'the fly', the Blinds have been all the rage at live venues, weddings, corporate functions and house parties. It's just a matter of time until they release their own album garnished by the new wave sounds of the 80's…and possibly the sounds of the future.
WEBSITE: www.venetianblinds.ca
BOOKINGS: [email protected]
SARGEANT AND COMRADE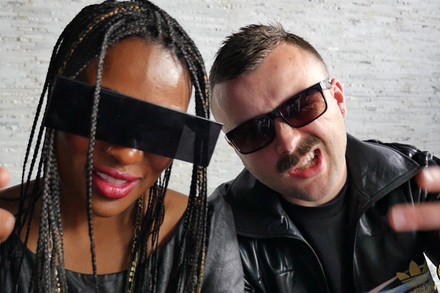 One from Russia, one from Carribean. Sargeant & Comrade combine various cultures, styles and genres to create a unique sound that has been captivating audiences since this unlikely duo began playing live shows in 2009. Yolanda Sargeant (of Antiguan/Grenadian descent) was born with a gift to sing and has been striving to share that gift with the world since a young age. Coming from a musical family her biggest influence was her father. His record collection stirred a love for the sweet sounds of calypso, soca, reggae and soul music. She was further inspired to pursue a career in music by one of her uncles, who was an accomplished jazz musician, touring with many of the New York jazz legends. Her distinct vocal tone, combined with her natural cadence brings the audience back to a time when music was golden. Comrade A.K.A. Whatevski A.K.A. Evgeniy Bykovets (White Russian Production) is a Russian-Canadian immigrant who has been DJing and producing records under many different aliases for over a decade. He is the man behind the music and has an exceptional ability to draw listeners in with his artsy production style and his sassy Russian swagger.
WEBSITE: www.musiccalgary.ca/sargeant-and-comrade.html
BLOO BOI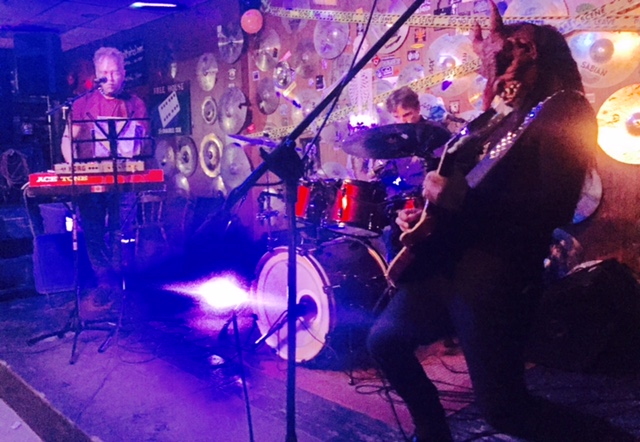 BLOO BOI spawned from the extraordinary mind of Michael Yates (keys/vocals). Joined with 'the fly' (guitar) and Andrew Brash (drums), the Bloo Boi sound has been described as bizarre avant garde swamp garage rock fused with metal, punk and creepy Nintendo techno sounds. This whacky alternative indie music has been a part of the Sled Island Festival and featured numerous times in 'the fly presents' showcases. They have a few albums that have had regular play on Calgary's CJSW (90.9) and have plans to record a new one coming up in 2017.
MAKING TREATY 7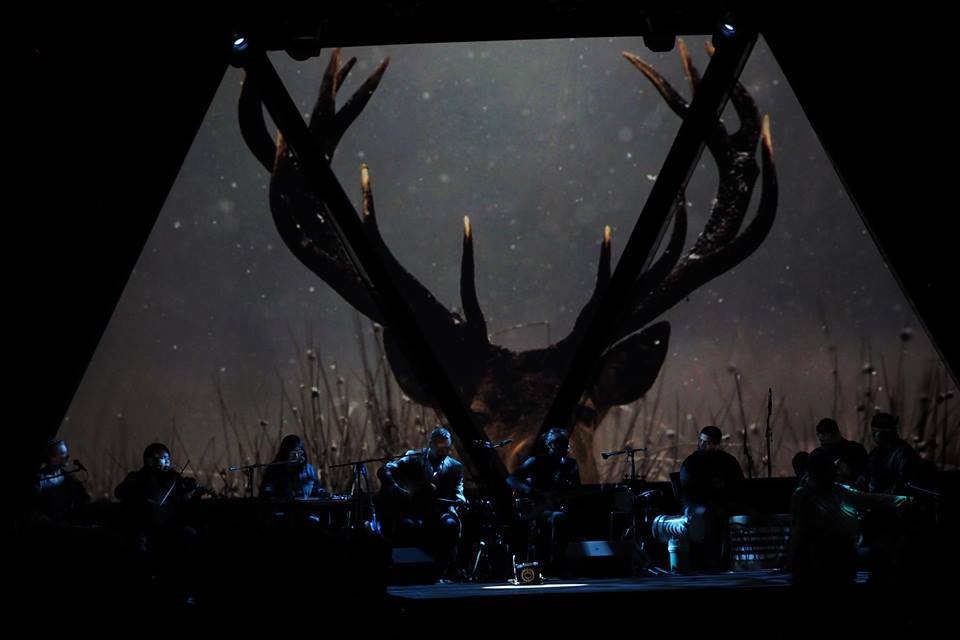 Making Treaty 7 explores the historical significance of the events at Blackfoot Crossing in 1877, while investigating the consequences and implications of Treaty 7, 139 years later. The Society invites people of all ages and backgrounds to consider an enlightened, sustainable future for everyone – together. It is a ground-breaking theatrical presentation featuring a diverse and talented ensemble of over 20 First Nations and non-Aboriginal performers, musicians, dancers and poets. The performance breathes life into the history and legacy of the founding event of modern southern Alberta. Marvin 'the fly' Kee has been involved as one of the musicians (bassist) for the past two years in the Making Treaty 7 collective.
WEBSITE: http://www.makingtreaty7.com/
XAM EITSIRHC
WEBSITE: www.http://xameitsirhc.bandcamp.com/
Xam Eitsirch, is a poet and spoken word artist based out of Calgary. An aboriginal artist, of Metis decent/ancestry who has been performing for the last 20 years locally, nationally & internationally. With the help of the AFA (Alberta Foundation of the Arts) he has just completed his debut album "Poets Road" containing his own particular "bent" form of autobiographical poetry with "soundscapes" and with musical accompaniment with artists such as "the fly".His sound has been described as "experimental/avant garde/alternative" with a bluesy base (1920's Mississippi Delta Blues) and mixed with a 1970's underground. Xam has been compared to a mix of Lou Reed, Tom Waits, Captain Beefheart, Muddy Waters and William S. Burroughs. His poetry has been published in many a magazine & book anthology including Dark Parlour Magazine, WAX MAG, Unbound Morpheum (book) and Deleterion (book).