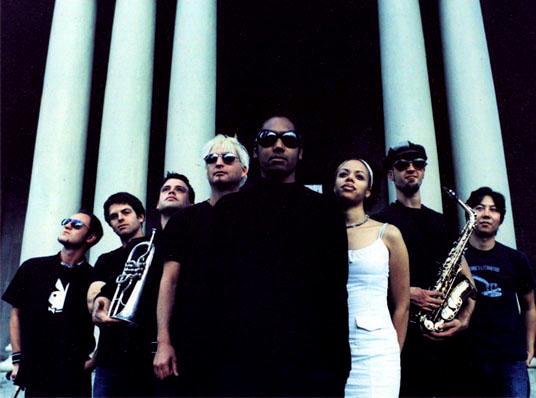 BIOGRAPHY
If there was a 'refresh' button for the Funk, it would be FLYTRAP.
Flytrap is the brainchild of Calgary,Ab musician/songwriter the fly (Marvin Kee). The Flytrap sound is a cunning combination of neo-soul, acid jazz, old school rap, all laid on a bed of groove, garnished with a dash of metal and a fistfull of punk funk. 'the fly', a seventies child, has drawn from the world of 'blaxploitation', erotica cinema, Bond films, and kung fu flicks, seamlessly fused to create a new and unique brand of Funk.
In 2002, he released his debut album "Flytrap: An Original Motion Picture"- A soundtrack that didn't exist, except within the mind of the Fly himself. It featured the single release "Fresh", a duet with the vocal stylings of Chek Love (Cory Bowles of Trailer Park Boys) and "Animate" featuring Erin May. Having formed his band Flytrap in 2001, 'the fly' was able to deliver his music, touring across Canada until 2004, performing at the Calgary, Edmonton Jazz Festivals in 2003. 'the fly' established himself as a representative of funk and soul in Canada.
However, after a long hiatus, 'the fly' is back!! He has decided to not literally 'give up the funk' and has returned with a sophomore album, "Flytrap: Revenge and the Urge to Fly" This time he utilizes the rich & unique talent of his hometown of Calgary, with the likes of artists Joanna Borromeo (2014 Juno nominee R&B), hiphop wizards Blist (the iconic duo Sabo Forte & Tron…from Fubar), fresh hiphop artist Rubix,the silky soul voices of Sonal and Kyemara, and soul duo Sargeant & Comrade. And soon, with 'the fly's' new ensemble of FLYTRAP (a 11-piece groove machine) will be touring, delivering these sounds directly into your ear holes. With a dark blend of sounds garnished by the likes of Sly & the Family Stone, the early funk of the Red Hot Chili Peppers, Prince, Beastie Boys, Jamiroquai and P-Funk, the Flytrap sound is a lethal elixir of groove.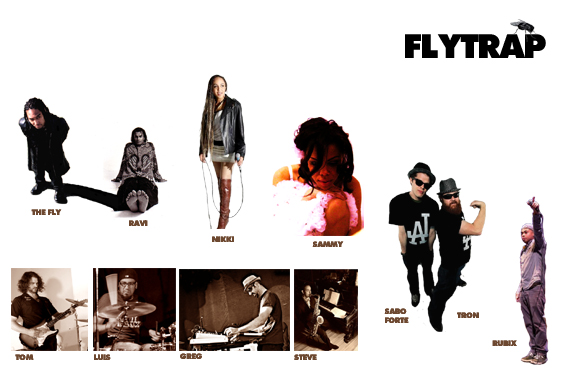 FLYTRAP "Soul-diers" 2016
the fly – bass/vox
tom murray – lead guitar
greg macdonald – rhythm guitar
ravi poliah – keys/trumpet
steve williams – saxophone/moog
luis tovar – drums
sabo forte – vox
tron – vox
rubix – vox
sammy jean – vox
nikki valentine – vox
recruits:
joanna borromeo
sonal
kyemara
sargeant & comrade